LEADERSHIP UNIVERSITY 2020 INFO
Leadership University 2020 Overview
WHO
: Lead U. is for 9th & 10th graders (HS) and 7th & 8th graders (MS) who desire to be purpose-driven leaders on their teams, in their schools, and in their city.
WHAT
: Lead U. is made up of 3 parts:
1) Leadership Development (building leadership skills in our leadership curriculum - aligned with the US Air Force Academy)
2) Mentoring for leadership and life (one on one and in small groups)
3) Service Opportunities and Trips (Leaders are called to serve and Lead U. provides incredible opportunities to serve locally and on trips all year long with your friends). In 2020, Lead U. will be doing college tour trips, Carolinas Tour at Spring Break (Apr. 11-18 - postponed by Coronavirus)) and the US Air Force Academy Super Trip during the 3rd week of July.
WHEN
: Lead U. is a year long mentoring program that is designed to equip students over the course of a year (Jan. - Dec.)
WHERE
: Lead U. meets twice a month in South Charlotte and is open to students from all over the greater Charlotte area.
WHY
: DYNAMIC started Lead U. in 2012 as a life-changing leadership development & mentoring community of students. We want to see student-athletes inspired to be leaders who impact their friends and positively influence their schools, teams, and city.
COST
: Lead U. cost is typically $1500 for the year, but in 2020 we are subsidizing the majority of the cost for families through sponsorships, grants and donations. We make the program affordable for all students (particularly because many families have more than one student in the program). Lead U. for 2020 will only cost $533 for the year.
KICKOFF 2020: Student-athletes who have committed to Lead U. get to do "Signing Day" on Feb. 1, 2020 to sign their letter of Intent to join Leadership U. We will give off 2020 with a SuperBowl Party (Feb. 2) at Coach Strick's house for all students and families in Lead U. 2020. Contact us now for details.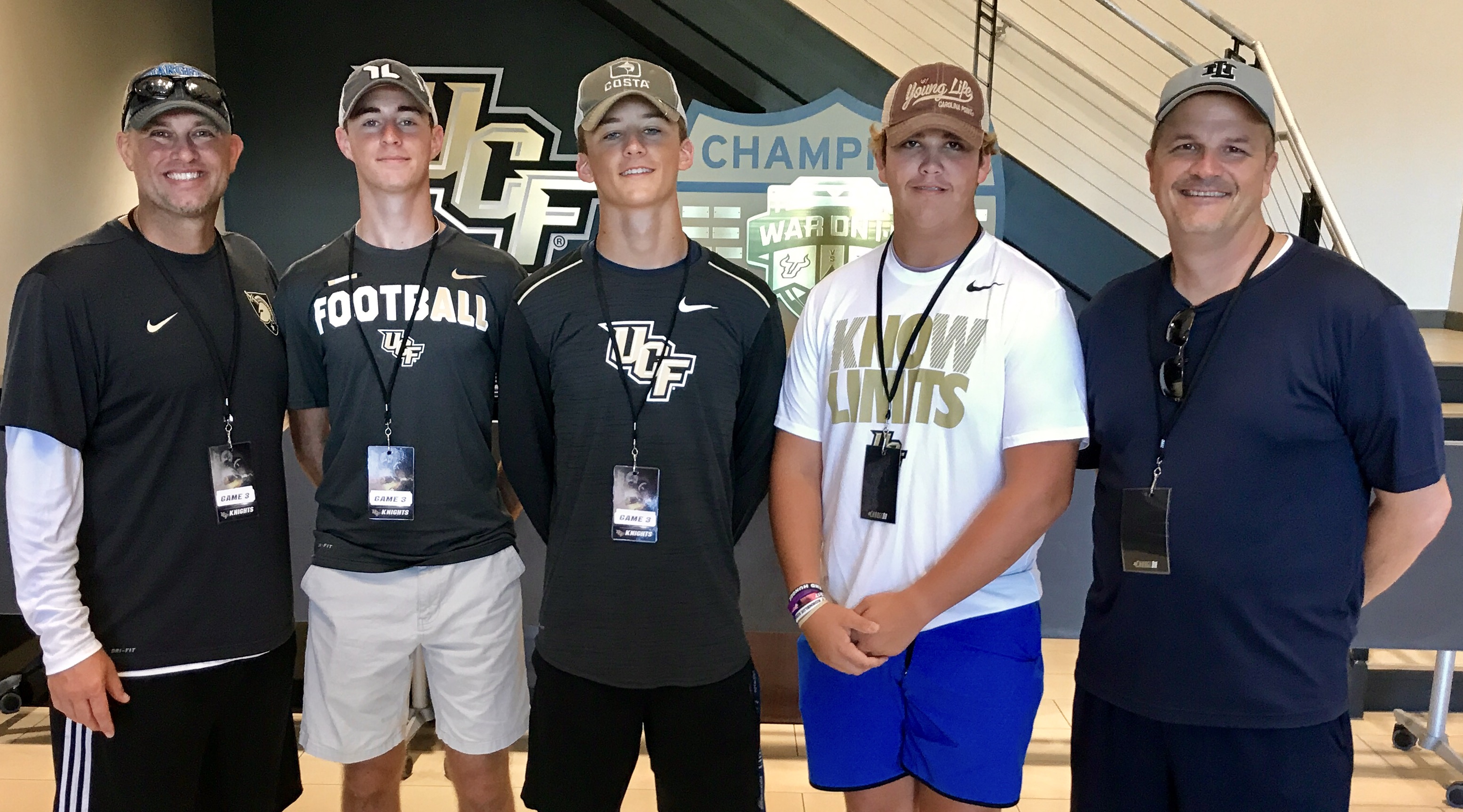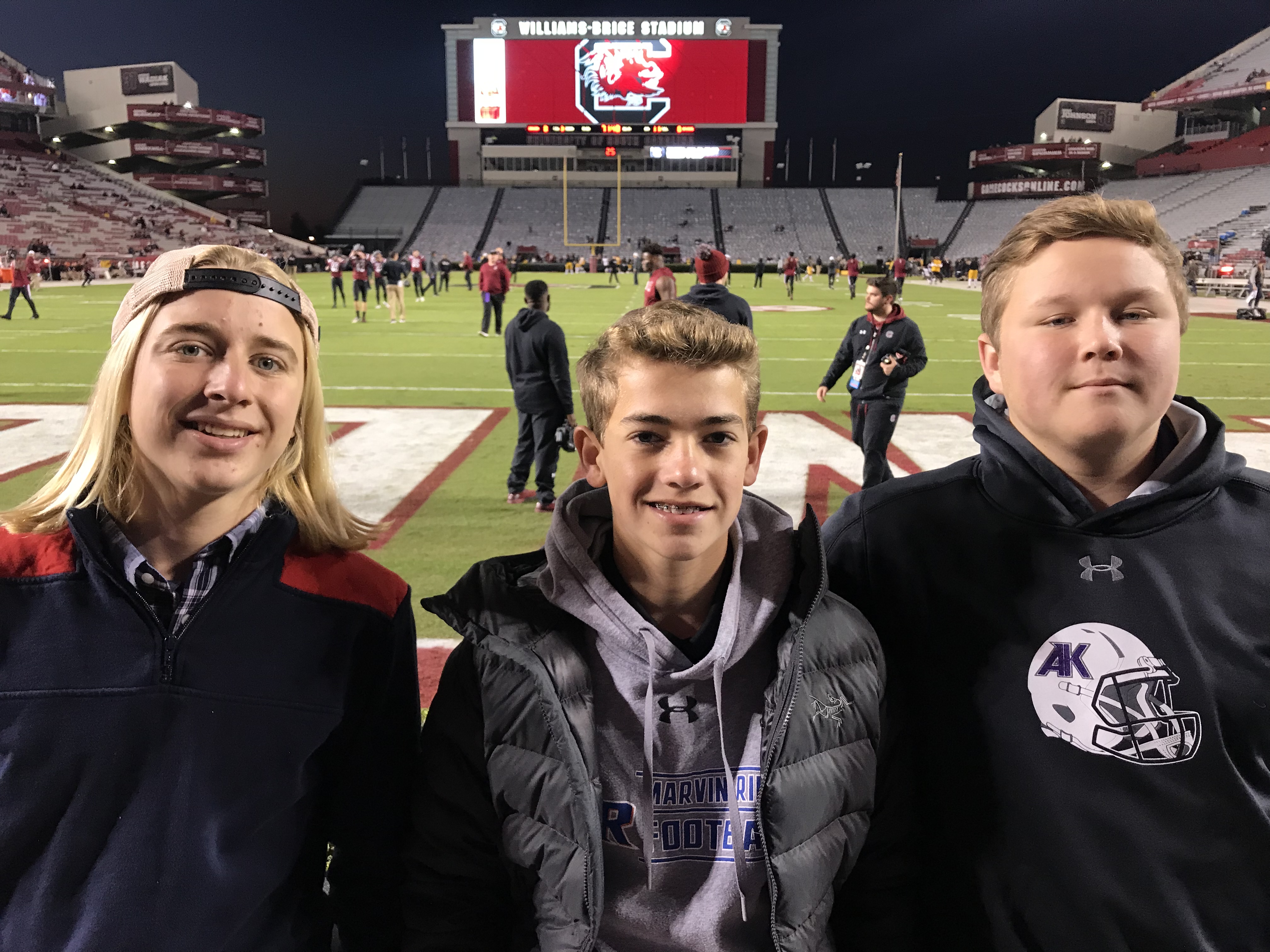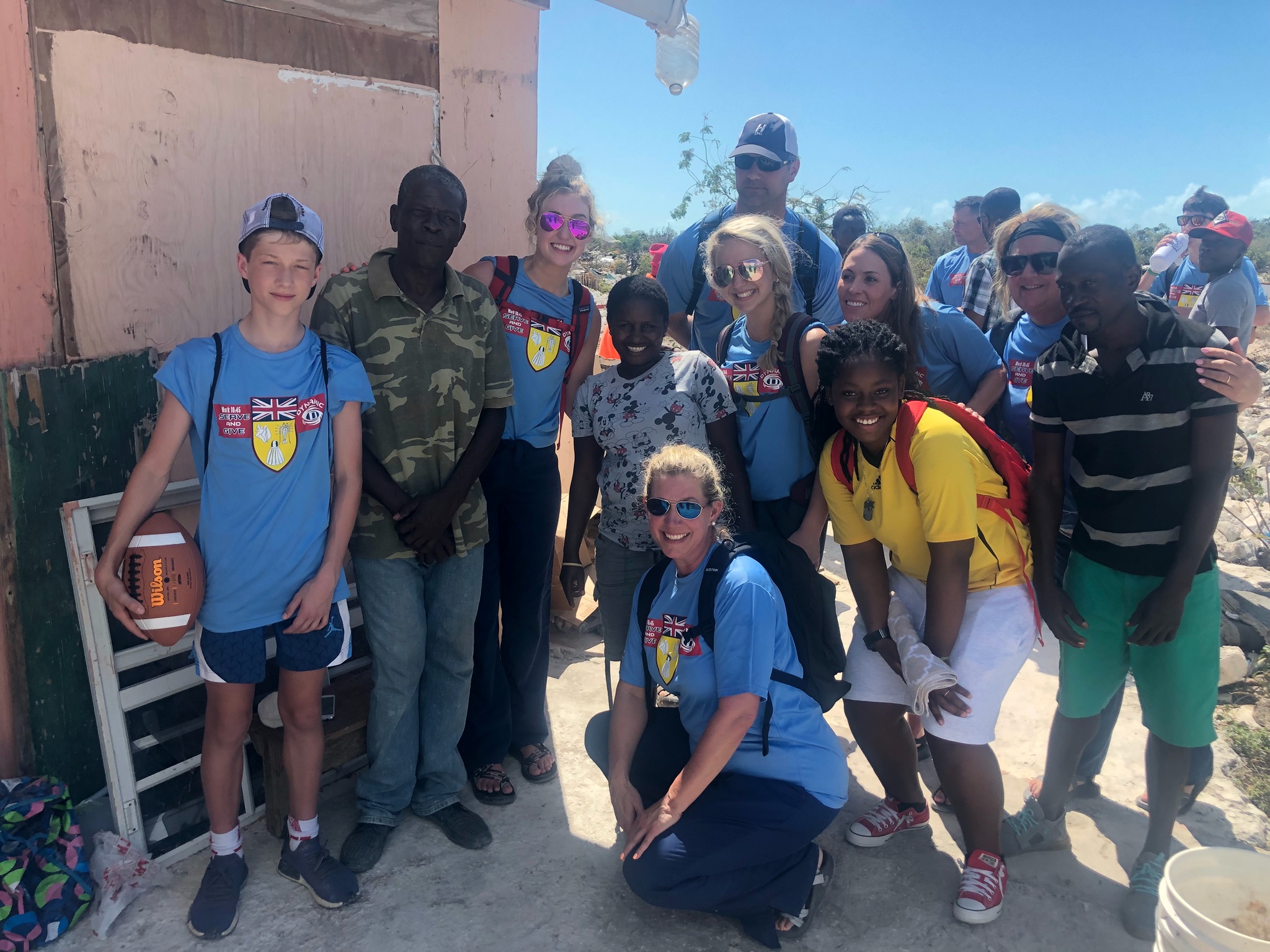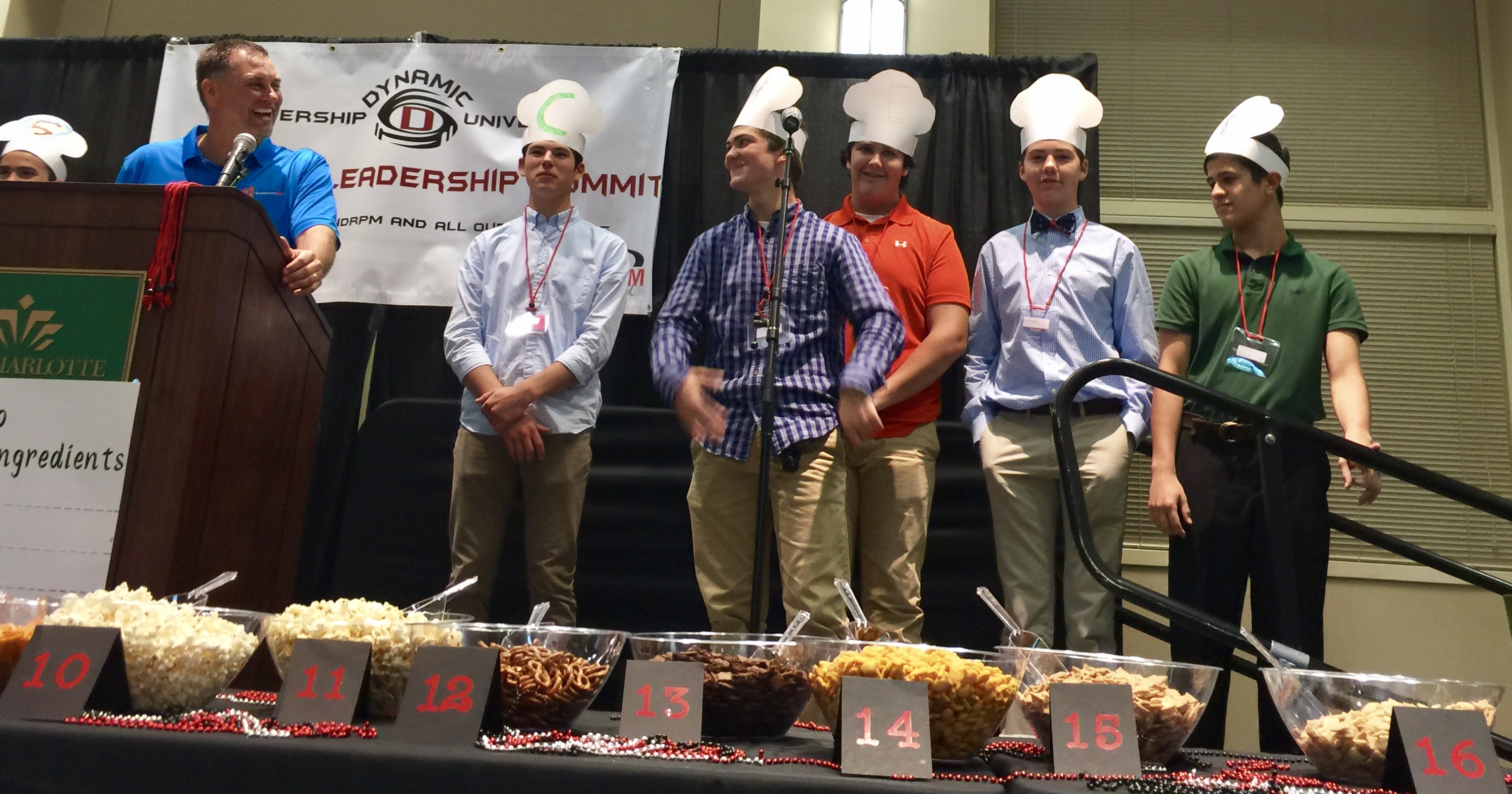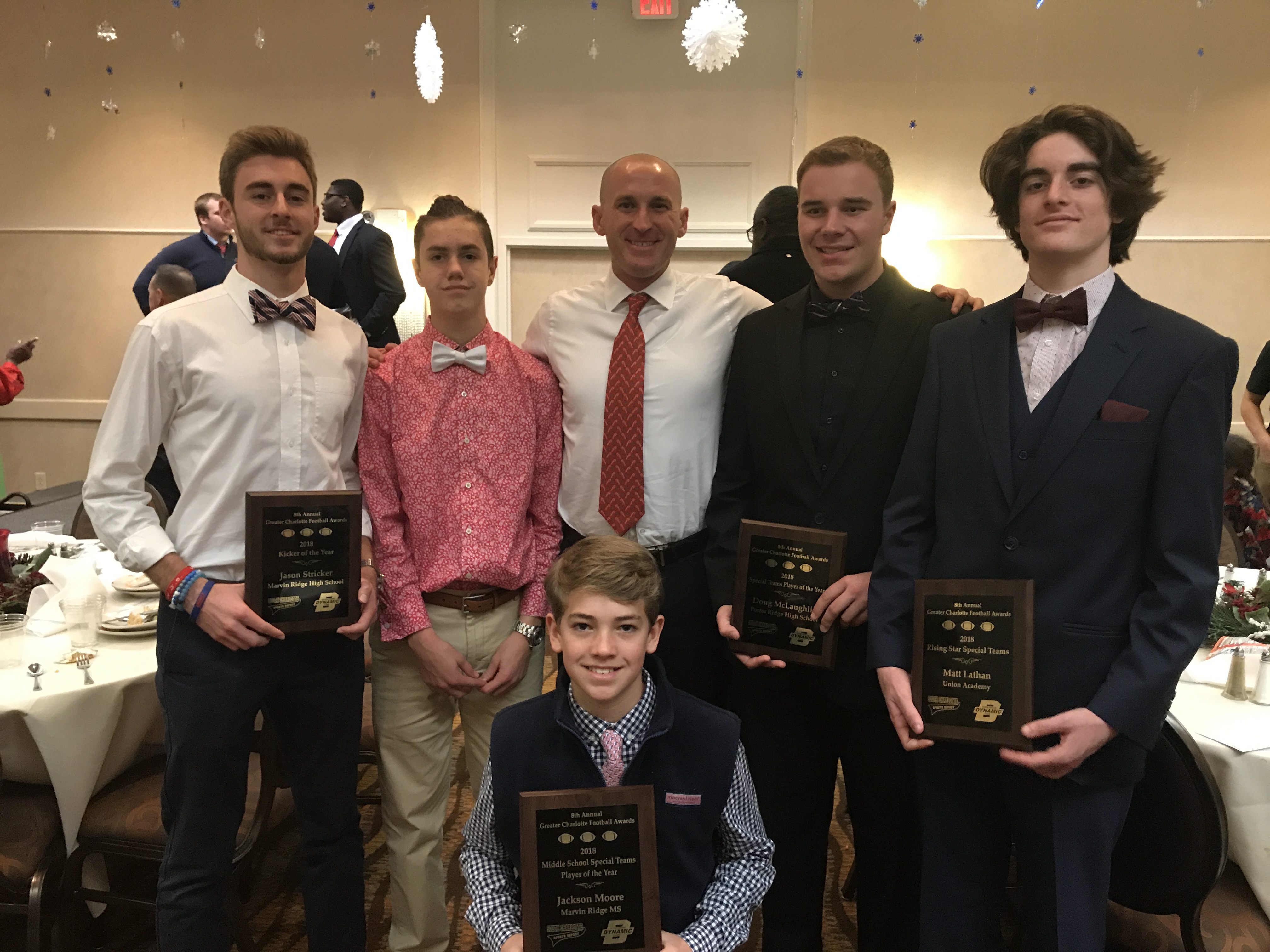 Questions that our Lead U. students are asking/answering
#1 - Who is the best coach you have ever played for and why?
#2 - What "Captain quality" do you have that would make you a difference-making Captain of your team?
#3 - Which Bible verse/story inspires excellent leadership for you and why?
#4 - What is your favorite sporting event to watch or attend each year (and give an example of great leadership that you have seen in that sport)?
#5 - Who has inspired you to accomplish something great in your life and how?
#6 - What is the hardest obstacle to overcome in becoming an effective LEADER in your school and/or team?
#7 - How do you define mental toughness and how does mental toughness contribute to becoming an effective leader?
#8 - What are the specific foods & drinks you would eat/drink to prep your body for the most important race of your life (and how much difference do you think a good diet would make in the race)?
#9 - Where do go and what do you do to relax/refresh as a leader?
#10 - What did you experience this summer that challenged you to grow as a leader among your friends/teammates?
#11 - Who is your current hero and why?
#12 - Who taught you how to pray and how have you continued to learn? Who are you leading/teaching how to pray?
#13 - Why is the college campus one of the greatest training grounds for leaders?
#14 - What was the highlight of your year as a leader on or off the field/court/course?
#15 - What was the service highlight of your year? How did serving others make a difference in your school, community and/or city?
#16 - What could God do through us (if we were willing to obey and follow Jesus)?
#17 - What does it mean to you to be a servant leader?
#18 - What do you as a leader do when the culture all around you is toxic?
#19 - How does music affect your mindset as a leader?
#20 - When your team loses and your teammates start acting like fools with bad sportsmanship, how do you step up as a leader?
---
---
---
1 Thessalonians 2:8 - "We loved you so much that we were delighted to share with you not only the gospel of God but our very lives as well, because you have become so dear to us."