DYNAMIC Basketball Winter League - 2019-2020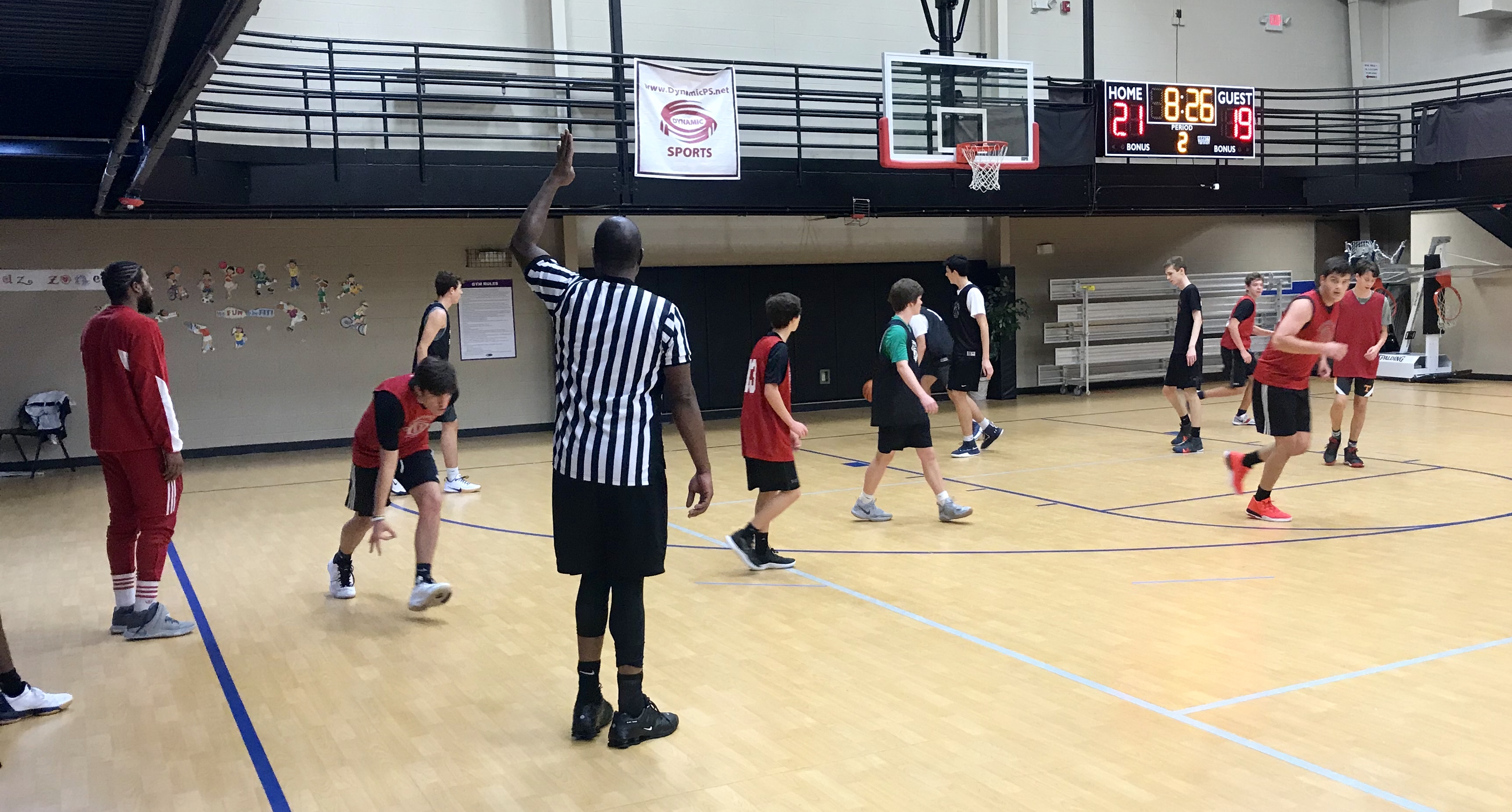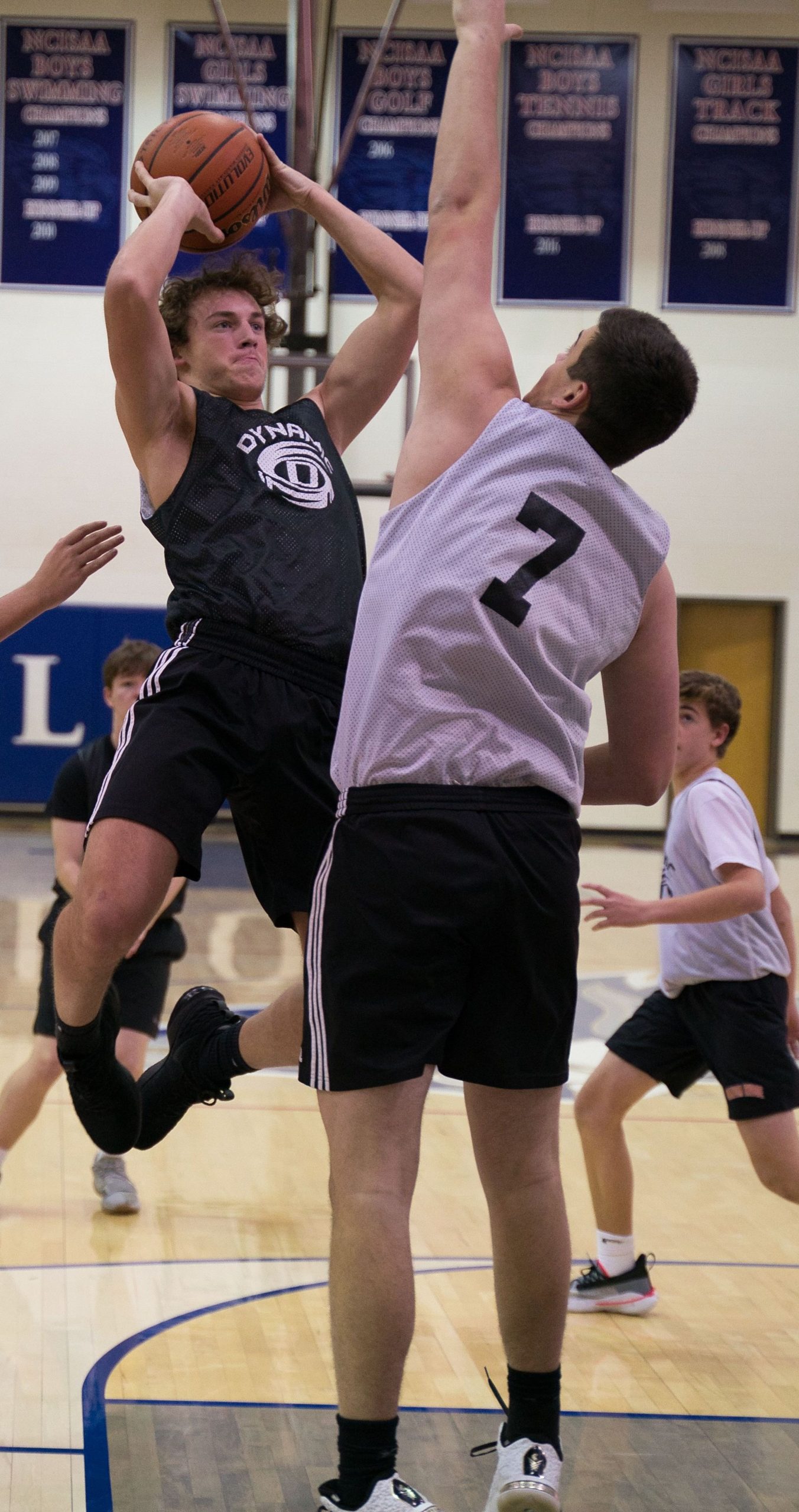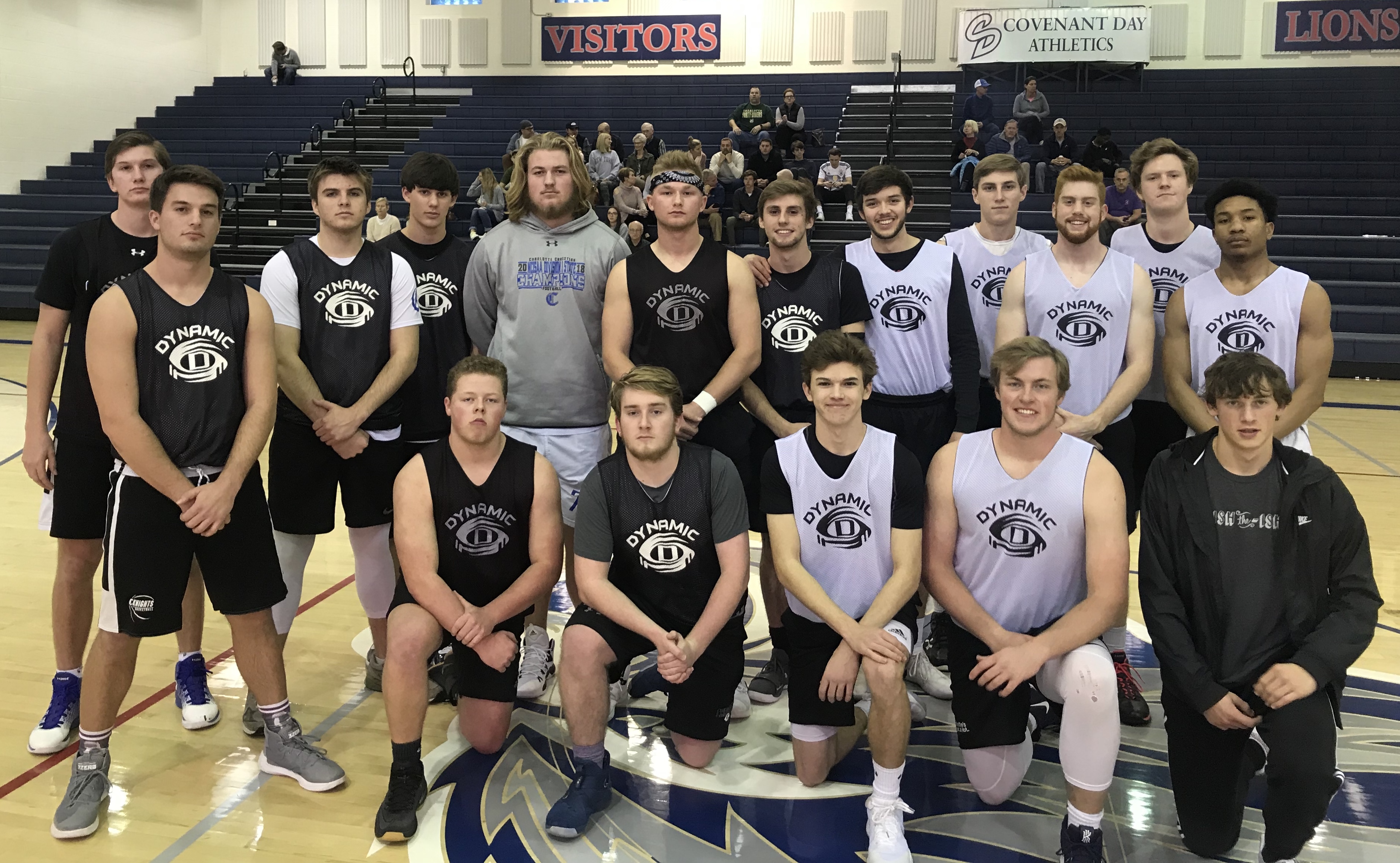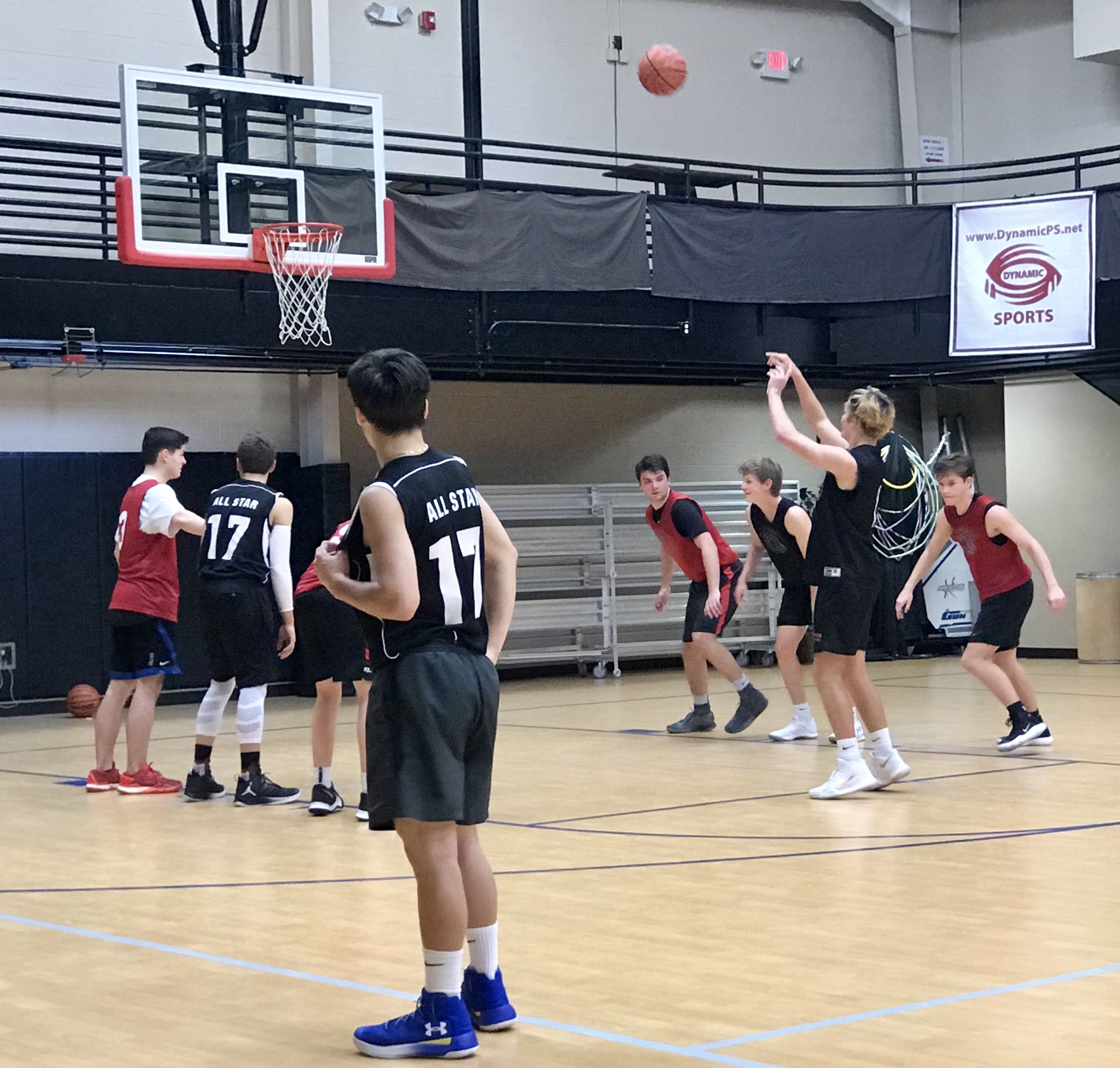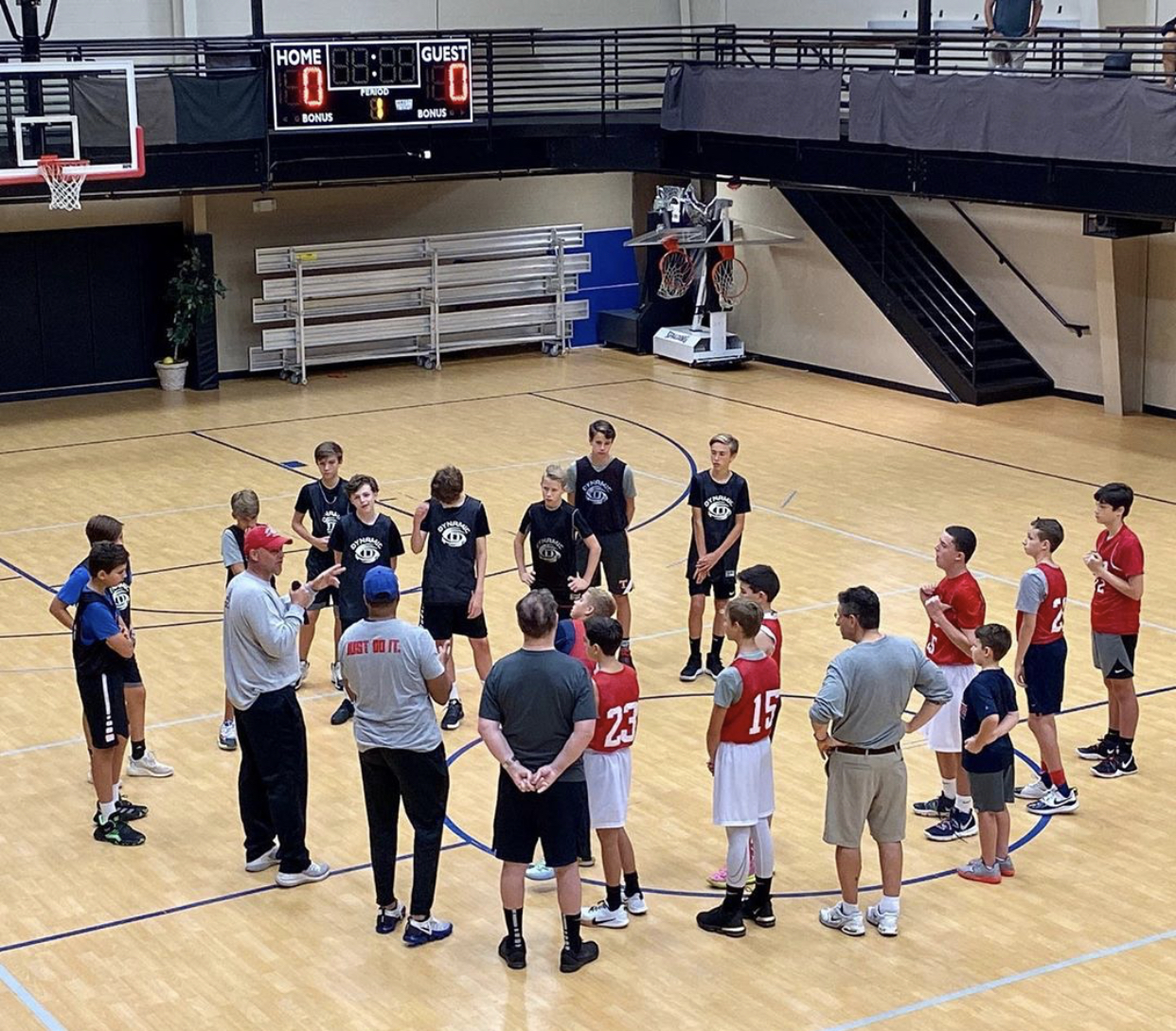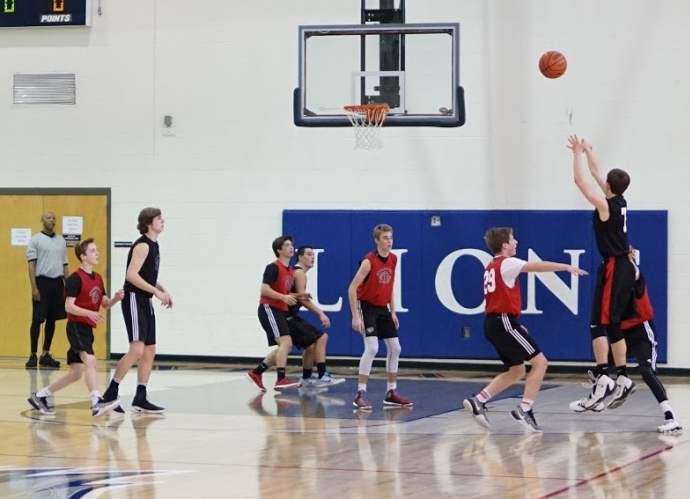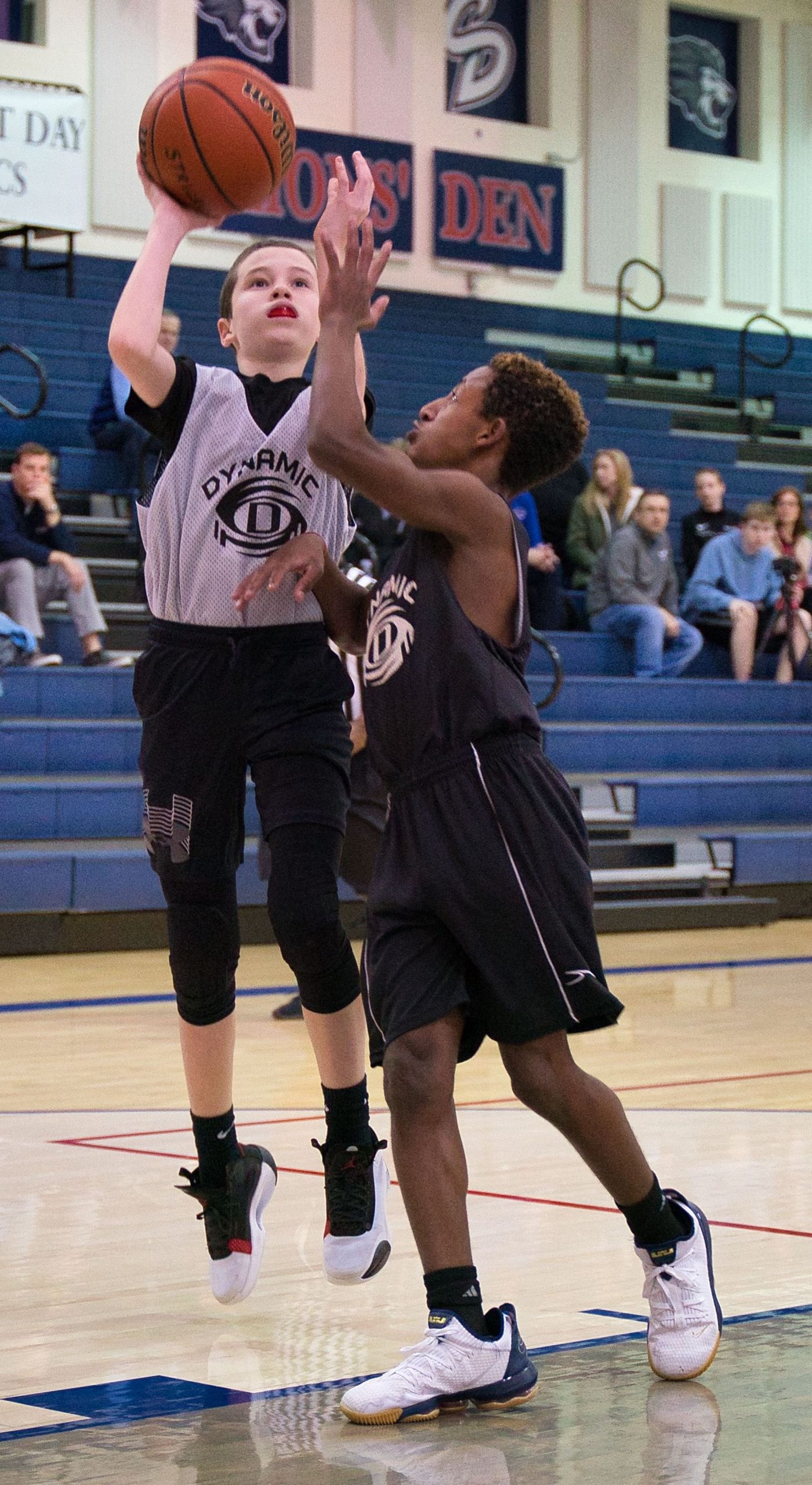 Friday Night Skills Academy League (K-1st Grade & 2nd-3rd Grade)
*Friday Nights 5:55pm-7:05pm @ Marvin Zion Gym (1525 Crane Rd.) from Nov. - Jan.
*Mike Stricker (pro coach) leads this high-energy, fun, Academy League focused on skill development, learning to play competitive games full court, and growing as leaders on & off the court.
TopGun Winter Basketball League (4th Grade - 12th Grade Teams)
*Winter registration is full. DYNAMIC is the best value in the region!
*Registration includes: Uniform, Shooting Shirt, excellent league organization, Pro coaching, Practices, Games, Playoffs, and Leadership Development events all season.
DYNAMIC TopGun League TEAM Details:
*Teams practice once or twice each week till games start in pre-season, then go to one 90 min. practice with one or two games each week.
*Games on Saturdays in Dec, Jan, and Feb. primarily at Marvin Zion Varsity Gym (1525 Crane Rd. Marvin, NC)
*Email Director, Mike Stricker with questions or requests. (Mike@DynamicPS.net)
*Experience the DYNAMIC difference: excellence in organization, excellence in coaching, excellence in leadership development through Christian family values for every player.
Upcoming Schedule:
*Sat. Dec. 7 - 1st Game
*Dec. 30-31 - All-Star Basketball Camp
*Jan. 20 - MLK Day Charlotte Hornets VIP Day with DYNAMIC on the court
*Season ends with Playoffs in early February.
DYNAMIC BASKETBALL CORE VALUES
We value people and each family's experience as part of our DYNAMIC Team.
We value the Christian principles that guide our DYNAMIC Basketball culture on & off the court.
We value healthy relationships between players, parents, coaches, and referees.
We value competitive basketball as a tool to develop leadership skills, confidence, athleticism, faith, and mental toughness.
DYNAMIC TOPGUN BASKETBALL – FAQs
Mission/Vision: DYNAMIC is a life-changing sports community. DYNAMIC equips student-athletes to reach their God-given potential as leaders on & off the court/field.

History: DYNAMIC has been developing leaders who impact, inspire, and influence their teams, schools, community, and city for over 16 years. Every player in DYNAMIC is important to us (regardless of skill level or age) and we value every player developing as a competitive player and confident leader.
Players: DYNAMIC attracts many of the top competitive student-athletes in the greater Charlotte region (high school, and middle school) because we feature pro coaching, excellent mentoring & leadership development, and fantastic organization/communication. Our local basketball players typically come from South Charlotte, Marvin, Weddington, Matthews, Cuthbertson, Ballantyne, and Indian Land areas.
Uniforms: Reversible Black/White Jerseys. We also provide a Performance Shooting Shirt with the player's # and name on the back (as part of registration).
Gyms: DYNAMIC TopGun plays in excellent varsity gyms: Our primary gyms are Marvin Zion Church Gym, United Faith Varsity Gym, Covenant Day Varsity Gym, and Marvin Ridge HS Varsity Gym. We also reserve gyms in Weddington, South Charlotte, and Cuthbertson schools as needed throughout the year.
Coaches: Coach Stricker and the TopGun Coaching Staff have decades of Varsity HS coaching experience and we train coaches to become excellent youth coaches in the TopGun League. We know what it takes to make your sports league experience fantastic.
Teammates: We allow friends to play together in our league as the core of a team. Recruit your teammates from school to come play DYNAMIC TopGun Basketball with you on your team.
Practices: DYNAMIC practices at a high level to prepare athletes for competitive games. High pressure defense, ball handling under pressure, accurate passing, and movement without the ball are essential parts of every basketball practice. We also emphasize that players practice on their own as much as possible during the week.
Games/Tournaments: DYNAMIC knows that players must be in game situations to develop effectively as competitive players. So we do a lot of teaching in game situations during practices and we play a lot of games in our leagues to allow players to develop their skills, talent, and mind for the game. Our goal is also to make the games fun, memorable, and rewarding for each player.
Leadership Emphasis: DYNAMIC TopGun Basketball strives for excellence in every area, and most importantly we specialize in mentoring, leadership skills training, fun, and building competitive greatness in every student-athlete. We strive to make this the best youth sports league experience you have ever had.
Register: Register online with credit card at our "Register Now" link on this website or reserve your spot and send info through email and then pay by Venmo or a check today.

---
---