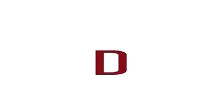 ---
2018 DYNAMIC Big Events
---
Jan. 19-26 (All Week) - DYNAMIC 2019 Kickoff Fundraiser TEAM STORE for Haiti
Jan. 27 (2:30pm) - DYNAMIC 2019 Haiti Team Lunch - Email for more info.
Sat. April 20 - 27 - DYNAMIC Outreach Trip to Haiti with Mission of Hope-Haiti (You can join us in Haiti - get the info now!)
---
sponsored by:
---
Are you maximizing your talent?
DYNAMIC can develop your talent, sharpen your leadership skills, and enhance your college recruiting opportunities.

I'm so thankful that DYNAMIC partners with Mission of Hope-HAITI to impact families in Haiti. We look forward to experiencing it firsthand in Haiti from April 8 - 15, 2017.  We know lives will be touched in Haiti and our lives will be transformed!.  Life is short - Let's GO!

We are grateful for DYNAMIC Leadership University impacting so students in the Carolinas (including our sons).

We drive over an hour each way to attend DYNAMIC training sessions in Charlotte because we value professional coaching, excellent leadership, and attention to details on & off the field!

DYNAMIC is fantastic for families who want competitive sports, excellence in the details, and Christian values that develop strong character. DYNAMIC is influencing so many student-athletes in our community and we've see the difference.